Katerina Rapoport Inc. - Providing The Best Mobile Makeup & Hair Services in Toronto
Whether it is your wedding, a much-awaited date, a party that you just wanna rock or any other special occasion of your life, a beauty makeover is just what you need. Our team has been delivering mobile makeup & hair services in Toronto & nearby areas for over 10 years and we are proud to have a highly satisfied set of clients. We strongly believe that every woman deserves to look elegant, beautiful and most importantly – natural. To accomplish that, we use color theory and other advanced techniques to bring forth the look that fits you the best. Afterall, the more flawless you will look on your special day, the more confident you'll feel from inside.
We know when you come to us for our services, you definitely need something extra – something special and believe us, we love and work hard in contributing to that. Communication is also an essential part of our business, so we listen and understand what you want and don't stop until we've met your expectations. We use high-quality makeup that will last longer and will leave you with a glowing radiance and a lot of compliments showering upon you.
Drop in or call for mobile makeup & hair services in Toronto or nearby regions to get an in-house makeover team that will give you a look that you've always wanted, matching your unique style. We assure you that after a session with us, you'll feel renewed and more attractive than ever.
Katerina Rapoport Inc about Video 2017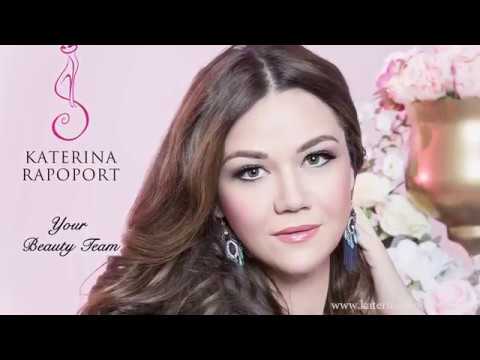 Katerina Rapoport Inc about Video 2017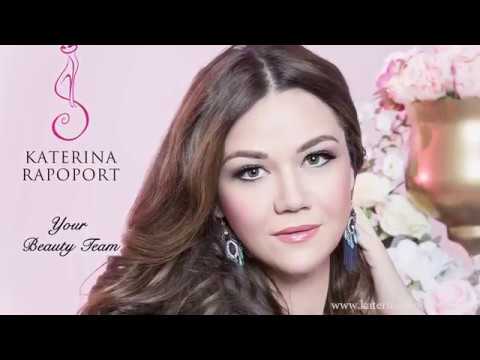 "I praise God for finding  this jewel. Darling, I cannot forgive myself for wasting my time and money on others and not knowing you. I am definitely your customer forever. Thank you for being punctual, creative and attentive."
"Kat, you and your team rock! Thank you sooo much for making fantastic natural look on me. My man complemented me on looking hot but could not guess what was different!!! You are goddess lady."
"Katerina, I cannot find words to express my happiness. You are truly talented master and amazing individual. I have never received so many compliments, all thanks to you!! Will recommend you to all my friends."
Letting In On A Secret
Have a look at how Katerina Rapoport creates her masterpieces
Mystical Red Wedding Theme
The Icy Winter Wedding Inspiration
Save
Save
Save
Save
Save
Beauty Spot with Katerina Rapoport from Katerina..